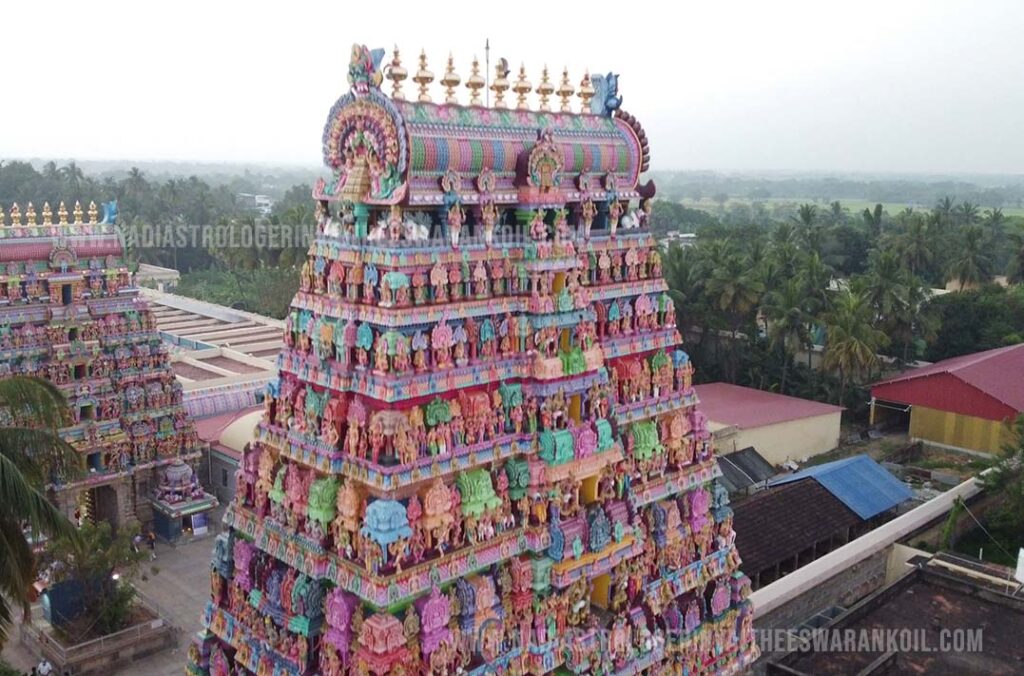 In Nadi Astrology there is a prime Centre named as Vaitheeswarankoil. it is said that Lord Shiva has wear and reflect the role of a doctor or a Vaidya so that he can remove the worries and miseries of his devotees. In this Temple, the Lord Shiva sculptured as vaidyanathar or Vaitheeswaran means the "God of healing" and it is the believe of the devotees that prayers can cure their disease and miseries. When we say/ pronounce in Tamil 'vaideeswaran' that depicts the 'Navgraha temple' that means the nine planets and it is associated with the planet Mars (Angraka). Also there is a spot in the temple where it is believed that the water of the holy place cure the devotees as it is the same place where many siddhas perform the Abishek activity during the yore of Lord Shiva with nectar
and gained many boon. The nector used for the Abishek of Lord Vaidyanath got mixed with the holy water the 18 teerthas are mixed in this holy Temple Tank carries the capacity to cure all the diseases that people suffer from. Not only cures physical pain but also the recurring diseases of birth and death in living beings. This Holi water hold the capacity to even cure the planetary problems of people and grant them their desired wishes and spiritual salvation.
Vaitheeswaran Koil Nadi Astrology History
Centuries ago, it is said that these were and vaitheeswaran koil is the Preacher of Nadi Astrology and the great Rishi and siddhas in India had developed a potential and a power to predict the future of any and evey individual on the earth. They record their observations on the palm leaves as Nadi Josiyam in a typical script and the nadi astrologers to predict the future of the people . By discovering arts and Sciences the ancient Indian sages worked hard to make the world a better place for the future generation . But now talk about today's time, well developed branches horoscopy based on the planetary positions of an individual and their motion and based on the Zodiac at the time of a individual birth. The validation of the astrology in ancient time we have Brihatsamhita, Jathaka, Paarijathat to prove that the ancient text are based on astrology and well developed science.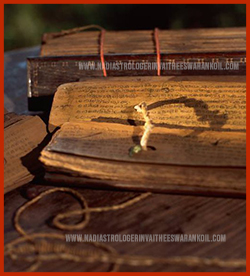 Vaitheeswaran Koil Temple Timings
Get detailed Vaitheeswaran Koil Temple Timings, Temple Schedule ,Worship Timings, Opening Time & Closing Timings here :
Temple Darshan Timings/Schedule